Congratulations to this year's Herren Project high school scholarship winners! These winners exemplified Herren Project's mission through leadership in their communities, finding ways to bring awareness disease of addiction and model why it's important to focus on overall wellness to prevent substance misuse. We received a historic number of submissions from across the country by many well deserving applicants. It's awe inspiring to see so many students committed to making an impact in their communities!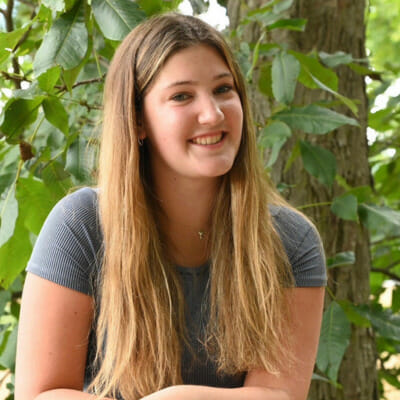 "Furthermore, Jacqueline is academically focused, but her positivity is infectious. Jacqueline observes and listens attentively to others, which grants her the capacity to create insightful connections and move the class discussion to a deeper level. As a result Jacqueline's positive energy directly contributes to our classroom environment." – Eleni Marinelli, Teacher

Jackie Marcinkiewicz
From: Quabbin Regional High School, MA
SCHOLARSHIP AWARD: $1,000
---
Essay Submission:
Having watched family members struggle with addiction, I learned at an early age that addiction doesn't discriminate, and it affects every family in some way. I first became involved with the Herren Project in middle school when my oldest brother, then a senior, became involved in Q-Drug (Quabbin Drug Response Unifying Group) through his high school. He loved being a part of this group and enjoyed finding ways to bring education and awareness of substance abuse and addiction to our community. Only one town in our school district did not participate in decorating public buildings during Herren's "Purple for Prevention Week." That was our town of Hubbardston, MA. My brother decided he wanted to change this and bring awareness to our hometown. He reached out to the Select Board and asked them to permit our town to join the cause and allow Q-Drug to decorate town buildings with purple. The Select Board refused the request, stating they wanted to "stay neutral" and would not grant permission for the town to participate.
Determined to find a way to bring "Project Purple" (as it was called at that time) to our town, he asked our family to help, and we reached out to everyone we knew and asked them to let us tie a purple ribbon on their mailboxes. I spent several evenings making bows with ribbon and over an entire weekend, we delivered purple bows to 61 houses in town plus several businesses. It was fantastic to see purple ribbons all over town on every road. The following year when my oldest brother went to college, my other brother took over. That year when Q-Drug asked again to decorate public buildings in purple, the Select Board agreed to let us decorate the outside of the elementary school in town due to the overwhelming support we had received from so many people the previous year. We had made progress. Once my brother graduated and I entered high school, I became involved in Q-Drug, attending meetings and became the student liaison.
Each year, I make purple bows tied with ribbon to deliver to mailboxes all over town, and I decorate the elementary school for "Purple for Prevention Week" in our school district. I suppose you can say it has become a family tradition. I am proud to be part of the family who brought the Herren Project to our town of Hubbardston, as I continue the work my brothers started. It has been an incredibly worthwhile experience being a part of this organization. In the fall, I will attend Emmanuel College in Boston, MA, and I hope to continue to work with the Herren Project at my new school. I can't say enough positive things about Q-Drug. They are an amazing group of caring and accepting people striving to bring education and awareness to our community. They make a difference, and I am proud to have been a part of their efforts in my hometown.
"Outside of the classroom, Alex has distinguished himself with his achievements, leadership, and experiences that are rarely found at such a level. His list of accomplishments is authentic and sincere as he has attained joy and fulfillment with his work. He does them for the right reasons and is truly a remarkable student and person." – Matthew Zaterka, School Counseling

Alex Naliath
From: Saint Johns High School, MA
SCHOLARSHIP AWARD: $1,000
---
Essay Submission:
From a young age, I have always wanted to make a difference in the world. This goal started with me wanting to be a garbage truck driver, to a firefighter, to even a professional soccer player. I recently realized though, that making a difference does not require someone to have a big platform or have the dream job, and that the smallest actions can impact the most lives. I have been a part of my high school's Herren Project club since the start of my freshman year. At the student activities fair before the start of freshman year, I was instantly drawn to this opportunity to begin benefitting the health and wellness of the community immediately surrounding me.
Two years later, not only am I the President of my school's Herren Project club, but I'm also the President of the Herren Project National Youth Ambassador Board, a coalition of around 15 Student Ambassadors carefully selected from students across the country that are committed to not only encouraging healthy choices in their own schools and towns, but in communities all throughout the United States. As the President, I utilize the power of social media and technology in Herren Project clubs nationwide to encourage as many students as possible to make healthy life choices. I'm so excited that the work that we are doing is making a difference in the lives of anyone previously stuck in a cycle of addiction, substance abuse, and the consequent poor mental health.
This past December, the Herren Project was asked to participate in an event called the 31 Nights of Lights, where 31 non-profit organizations in Massachusetts that continue to make a difference in the community were recognized for their contributions and asked to change the colors of the Prudential Center in honor of their respective organizations. On December 6th, Herren Project was recognized for its accomplishments, and as the President of the National Youth Ambassador Board, I was honored to head over to Boston and light the Prudential Tower purple to remind those fighting addiction that they are not alone in their battle. I do not do it for the name or the recognition. I do it because it is the right thing to do, and I know that God is watching over me constantly and would not want me to stop. That small action that Rahul did to me eventually impacted so many lives. In life, even though we may not recognize it, we spend our whole lives looking forward to the next accomplishment. First passing that test then saying "I just can't wait to be done with this course," then getting a five on that AP Exam and saying "I can't wait to be done with high school," getting into your dream school and saying "I can't wait until my first job," to getting your first job and saying "I can't wait until I retire." If we live with this mentality, we miss all the days between them. All the days when we could be enjoying life and helping others enjoy theirs. Life is not just accomplishments and milestones. In my opinion, it is about making the most of your life and making that difference knowing that you have done what is best for you and those around you.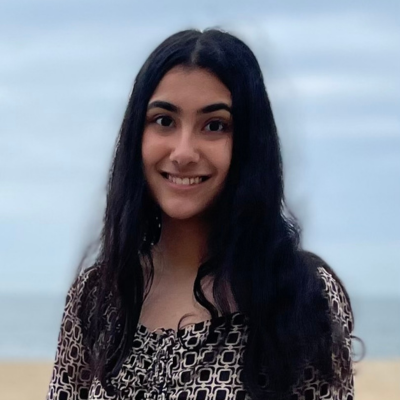 "Riya has an impressive drive to be the best student academically as well as in her character. She values integrity and surrounds herself with others that promote the same views. Riya is a valued member of the Center for Medical Sciences at Godwin. She is a positive role model for our center and encourages good citizenship as a lifetime skill." – Kelly Ostrom, Director, Center for Medical Sciences

Riya Chawla
From: Mills E. Goodwin High School, VA
INSPIRE AWARD: $500
---
Essay Submission:
My fervent dream since childhood has been to become a physician, and my cultural background allows for a holistic view of serving my larger community and recognizing their diverse needs. My family always made certain I understood the plight of those less fortunate than I. By giving out blankets, preparing sandwiches, and spending time with patients at the hospital, I have learned that much in life can be taken for granted. I am grateful that my experiences were the catalyst for my deep and continuing empathy for all people. Giving back to the community has always been meaningful, as I love meeting and helping people from all cultures and walks of life. It has been gratifying to assist people in the many different community settings and taking on the "support" and "empower" values. In my school life, I participate in a variety of activities that have allowed me to create a more positive, resilient school community. Through monthly Herren meetings, I work to encourage my peers to make healthy lifestyle choices. As a part of No Eagle Left Behind, I help organize school activities to promote kindness and inclusivity. Through Real Talk, I help students send messages to their peers and teachers anonymously to also promote positivity. These activities have taught me the importance of empowering and supporting my peers with their mental health. Outside of school, I volunteer for a local hospice center and conduct weekly check-in calls with patients and their caregivers. These calls are quite unpredictable as I cannot be certain of the situation I may encounter; even with this unpredictability, I strive to comfort and support the patients and ensure they are satisfied with their care. During these calls, I ask patients about any questions or concerns and if they need any medical supplies. My work with the Herren project and Hospice volunteering has given me a clearer understanding of the necessity of patience, empathy, and service, not only in a medical setting, but in my everyday life with my friends, family, or even strangers. As I have spent the last several years considering how I can devote my life to those who need help and kindness, my club and volunteer experiences have solidified my dedication to service and have strengthened my focus and discipline. As I launch my newest academic pursuit to become a compassionate medical professional, dedicated to bettering the lives of others, I will always carry the vision and mission of the Herren Project in my heart and in all my work.