The Power of Youth
We are incredibly grateful for the dedication and hard work of our Youth Ambassadors for Herren Project this year. Their dedicated commitment to spreading our mission and leading prevention in the youth communities has been truly inspiring. Their passion, energy, and efforts within the youth communities have significantly impacted raising awareness about substance use prevention and promoting healthy lifestyles among their peers. We thank our youth ambassadors for their contributions to shaping a brighter future and empowering others to make healthier choices. Their commitment to our cause is a testament to their leadership and belief in the power of prevention. We are so grateful for them! 
 As the year ends, we are thrilled to celebrate the remarkable yearlong passion projects the ambassadors put together. Emma and Kate, two driven youth ambassadors, project were establishing a Herren Project Club at their school. Their goal was to spread awareness about the Herren Project and promote mental well-being in their student community.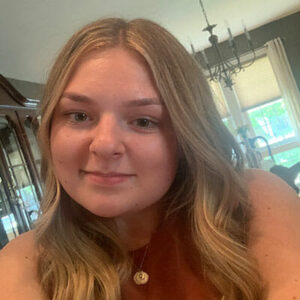 With his love for football, our youth ambassador Chase put together a 7v7 football game in his community. He aimed to leverage his passion for the sport to raise awareness for the Herren Project and show support for police officers in recovery.
Youth ambassador Hannah, a devoted student-athlete, dedicated her project to Substance Free Athletics, an organization that promotes a healthy lifestyle for athletes. Understanding her love for being a student-athlete, she wanted to encourage healthy lifestyles for her peers and other student-athletes nationwide.
Lastly, our youth ambassador Brady based his Passion Project on cultivating healthy lifestyles while promoting substance misuse by creating a wellness walk. Each youth ambassador showcased true dedication and enthusiasm throughout their projects. We are so proud of all of them! 
 Through a blind selection and remarkable dedication and leadership, Alex, our Youth Ambassador President, was awarded our High School Student Scholarship. Alex showed outstanding efforts in advocating for happier, healthier lifestyles within his community. We are grateful for Alex and his leadership, and we are confident that he will continue to make a profound difference in the lives of others as he pursues his academic journey and beyond! 
As senior year comes to an end for a few of our ambassadors, we would like to congratulate them on their accomplishments!  
 "We want to take a moment to acknowledge your dedication and hard work not only in your academic pursuits but also in your commitments to spreading awareness, preventing substance misuse, and promoting healthy lifestyles. We are extremely grateful for your contributions and the impact you have made on our community. As you embark on new journeys, we wish you the best in your future endeavors. May you continue to shine brightly and make a difference wherever your path takes you." – Bonnie Sawyer, Executive Director 
Our application to apply to be a youth ambassador is open. We call all students, grades 9-12, who want to make a difference and be role models to inspire their peers to lead healthy, fulfilling, substance-free lives! Join us for the 2023-2024 school year!