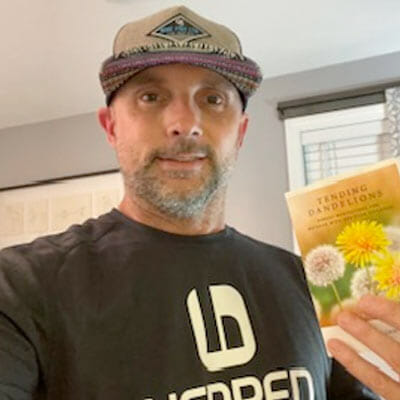 Joey Melanson
From: Plymouth, MA

What do you do for a living? Sr Lead Recruiter for BHI Energy & Construction
How did you first connect with Herren Project? My first interaction with HP was through the wonderful Rebecca Helman. As the saying goes, there are no coincidences, Rebecca was actually the therapist that helped my wife out of a difficult relationship before our time. When we realized my son was struggling with SUD, my wife got me in touch with Rebecca who facilitated connections within HP for recovery options for my son & eventually, me joining multiple family support groups & Team Herren Project.

What is your interest in/connection to recovery? My son has been struggling with SUD for a number of years, my interest in working with & supporting the Herren Project has allowed me to educate myself about the disease & learn how to navigate this journey in a positive way.
Who is someone who inspires you? My mother…her unconditional love & unwavering support has helped shape the man I am today. I must also mention everyone I have come in direct or indirect contact within the HP community are also daily inspirations to me!
What's your favorite pastime or hobby? I am very active & like to play/participate in all sports and I love woodworking, construction & house projects.
What are you most proud of? My journey. I had my son when I was 19 yrs old as a junior in college…I was able to graduate while working 3 jobs, being captain of the soccer team & raising him on my own. I am also very proud of my son, albeit a different dynamic while he struggles with SUD, he is still the very best thing I've done in my life, raising him.
What does serving as a Herren Project Ambassador mean to you? This opportunity means the world to me, to be able to continue to spread awareness, while tearing down the unfair & ignorance surrounding the stigma related to SUD & Addiction.