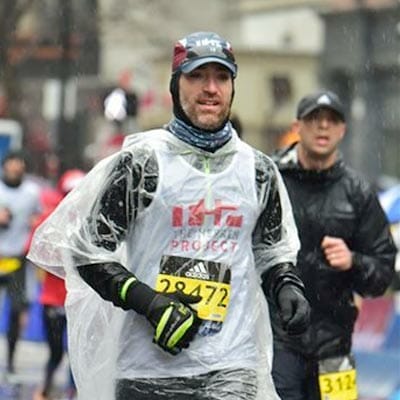 Stefan Barner
I'am from New York, New York and I'm a professionally trained opera singer working as a paralegal with an entertainment law firm focusing on copyright relating to music, film/television, and literature.
Why I choose to run NYC with Herren Project:  "Be humble and be hungry. Either be a mountain or lean on one." — Somali Proverb
On October 25, 2010 I made a decision that changed my life. I didn't know it at the time; all I was doing was putting on a worn-out pair of running shoes and some old shorts. I ran a mile that day. For some people, that might have been the start of a New Year's resolution or deciding to lose a few pounds, for me it was the beginning of a journey. That day was also the day I quit drinking. I'd tried to quit many times before, but running helped make it the last time. Now, twelve years (!!!) and thousands of miles later, my life has become so much more than I ever thought possible. I've had family and friends to lean on for support, guidance, and love. Mountains to lean on. And now I run for the Herren Project to give back. On October 24th (just today, as I'm writing this) one my biggest champions and supports passed away. She was a loving, kind, and constant supporter of everything I did, including the Herren Project, and always so proud of my sobriety. I love you and miss you, Aunt Faye. I dedicate this run to her memory.
My wife and I are both actively involved in the arts community and when we are not performing in a show, we are seeing concerts, Broadway performances or supporting our many friends in the arts. In our free time, we love to travel for runs, to visit family, or much needed R&R.
I am most proud of my growth. In my relationships, in my career, as a runner… the list goes on. This is the gift sobriety has given me. By surrendering, asking for and receiving help, I'm continuing to become the best version of myself. The true gift is to be able to offer the same help I needed to others.