Share the Message of Herren Project Clubs
Herren Project Clubs empower youth to live substance-free. Students learn that they do not need drugs or alcohol to cope with life's challenges. Herren Project Clubs teach students that they are perfect just they way they are.
Spread awareness, positivity and hope at your school by printing and distributing Herren Project flyers and posters.
Below are images of posters included after registering for a Herren Project Club.
To access and download full-size posters and the toolkit please register for a Herren Project Club.
After registering, an email will be sent to you with a link and password to download the Herren Project Clubs Toolkit and the inspirational posters.
Any questions email prevention@herrenproject.org
High School & Middle School Posters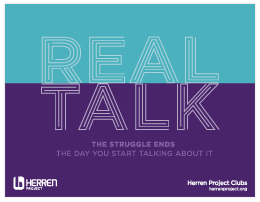 Elementary School Posters