Congratulations to these students! We applaud the hard work you are doing in your schools and communities to make a difference.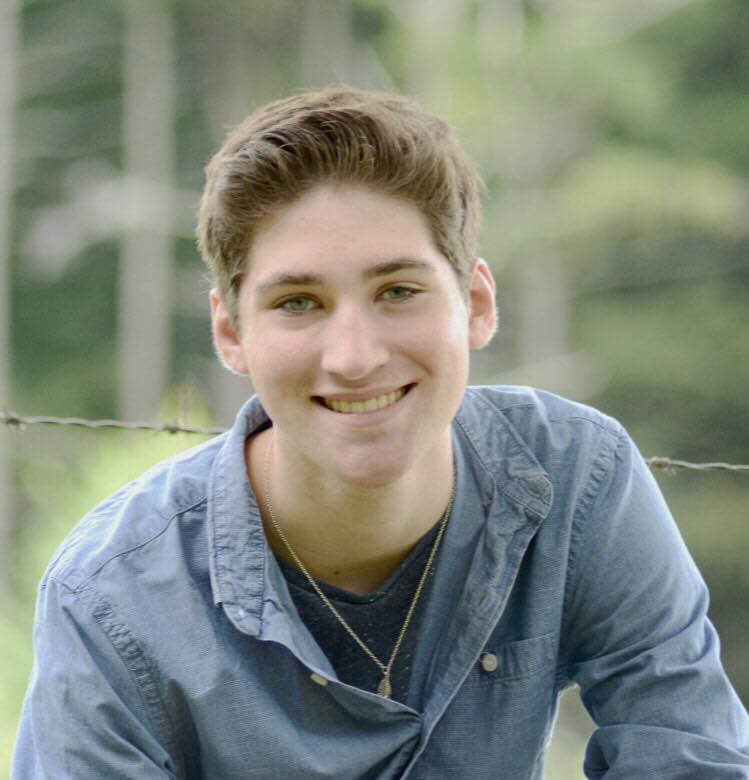 SCHOLARSHIP AWARD: $1,000
Alexander Marcinkiewicz
Quabbin Regional High School – Hubbardston, MA
During my brother's senior year in high school he decided to work with Herren Project to promote education and awareness of addiction. I was immediately intrigued and joined him as we became involved with the group, Q-Drug (Quabbin Drug Response Unifying Group). We went to their meetings and learned more about how we could help. We volunteered to decorate our hometown purple to promote our project.
We reached out to every business in town and to every family we knew via email and social media, asking if they would let us tie a ribbon to their mailbox. In the end, we had 61 mailboxes to deliver ribbons to. On a cold January weekend, we went off to paint the town purple! Every street in town had mailboxes with purple ribbons. Our voices spreading awareness of addiction were being heard.
My brother went off to college, and because of our efforts and the protests of the townspeople who supported Go Purple, the Select Board now allows us to decorate the elementary school for Go Purple week. This year the elementary school added multiple events to promote "Be You." For three years now, I have helped raise awareness by continuing to reach out to those in my community and tie purple ribbons on mailboxes around town. Every year it is such a positive experience, working with people to help our society in this way. I always make memories I will never forget and I work with amazing people who have struggled with addiction.
SCHOLARSHIP AWARD: $1,000
Zachary Pike
Dayton High School – Dayton, TX
Go Purple was an outstanding experience. We handed out bookmarks with superheroes on them that said, "Heroes Don't Use Drugs and Alcohol!" and we received permission to have a week of fun dress up days. I'm a member of the Bronco Broadcasting, and we even advertised it in our weekly newscast. The faculty and students alike enjoyed the dress up days, and I really think it got conversations going about substance abuse and all of its negative effects. Anytime you can combine a serious topic with fun, young people will listen and care. The students were allowed to really be the ones to make posters, take selfies with a giant Purple Out backdrop #purpleout, and have conversations in class about the negative effects of drugs, addictions, and even some personal testimonies. This gave them ownership. Some students have never been taught that drugs are bad, and I believe being transparent and communicating it by showing support will prevent so many from ever even trying them.
I strive every day to serve others in some way, because I witnessed firsthand members of my family where drugs have ruined their lives. I want to show people that hard work, honesty, kindness, and keeping your body healthy and drug free are all things that lead to a successful life.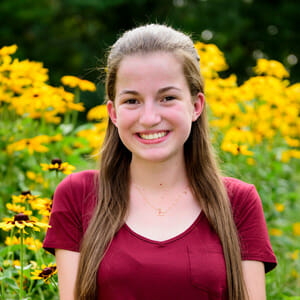 SCHOLARSHIP AWARD: $500
Ariella Fleischer
Westford Academy – Westford, MA
As a scared, little freshman on my first day of high school I watched seniors confidently stride down the hallways in their purple shirts. I remember clearly thinking, "I want to be like them." Entering high school I knew peer pressure to participate in any drinking/drug use/unhealthy choices would increase, and I knew I didn't want to partake in any of it. That is when I joined the Project Purple club at Westford Academy. After active participation in club events, such as hosting a semi-formal dance for the underclassmen at my school, to working at middle school teen centers and promoting healthy choices and sobriety, I was chosen to be the president of the club. As president, I have gained more confidence than ever in championing purple. Seeing shy freshmen and sophomores come to meetings, in the same boat I was in four years ago, just looking for other students like them, has made me more proud than ever to be purple.
SCHOLARSHIP AWARD: $500
McKenna Troy
Belchertown High School-Belchertown, MA
I've created a new, different way to spread Chris Herren's message: my own student-run theatre group, the BHS PlayMakers. With a mission to educate both our classmates and community, we perform the story Go Ask Alice, to educate our community and raise funds for those already struggling with addiction. "Going Purple" enabled me to truly make a difference at my school. It changed the lives of me, my cast, my community, and every person we reached that thought substances might finally be what makes them "good enough". As my cast of young and capable students take their final bow, I know they will make a difference, and because of Herren Project, I know they are not alone.