Wellness and self-care are vital for healing from the effects of addiction. During Wellness Week with Herren, we held the "Celebrate Wellness and Recovery" Contest, inviting people across the country to write about how wellness has played a role in their personal journey. Congratulations to our winner, Josh Gentry, from Virginia for his piece showing how wellness has impacted his life and journey in a positive way as well as those around him.
Living My Purpose With the Help of Herren Project
Life certainly has a way of coming full circle. In the past five years, my own life has changed dramatically. I have been fortunate enough to have lived through 40 years of sobriety, but this isn't about me. This is about some of the struggle that I have seen happen around me. From teaching middle school, I see students deal with struggle every single day. Whether it's substance abuse, emotional or mental wellness, or self-harm, people deal with struggle every day. Knowing how to help those who are struggling has become a passion of mine and through my involvement with the Herren Project, I have been able to help quite a few people.
Two years ago, I started implementing Herren Project and Herren Project Clubs into my Health curriculum at Hungary Creek Middle School in Virginia. I watched Chris Herren's TedTalk at UMass, The Game Has Changed, on YouTube (by chance) one afternoon and everything sort of took off from there. Each year, our school gets more involved with our community and learns a bit more about wellness because of resources provided by Herren Project. I have seen a lot of my students make tremendous strides because of these lessons and the curriculum we have been blessed with accessing.
Around the time that I started to get really involved with Herren Project, a relative of mine was known to have become addicted to opioids. I started understanding more and more how serious this addiction was, and I wanted to help as best I could. I understood from the start that this was a huge undertaking, as far as how much I could help, and what it was going to take for all parties involved, but I knew support was needed.
What happened over the course of the next year was extremely difficult for my cousin, her parents, her siblings and her extended family – including myself. My cousin needed help and I knew it was time to use my resources to make it happen. I called every contact I had made over the course of a week to try and find my cousin the help she needed, and more importantly, deserved. I called local and national facilities with little to no luck. I knew time was of the essence, so I reached out to the one place that I knew in my heart could help. I had an emotion that came over me that everything I had done in support of Herren Project for my school, for my students and for others, was for a bigger purpose.
I called Herren Project and spoke with Executive Director, Kevin Mikolazyk and explained who I was and how much I loved and supported everything they do at Herren Project. We spoke for a while about my cousin and what was needed to get her the help she needed. Kevin was so supportive and while he did not guarantee he could swing it, he was willing to help.
A few days after jumping through many obstacles, Kevin text me with good news. He sent me a message and said that my cousin was getting a a scholarship through Herren Project at one of their vetted facilities in Florida. We had her on a plane two days later and on her way to wellness. She is now home and is celebrating 6 months of sobriety and wellness. She has a job, attends meetings, is willingly talking about her wellness and sobriety and is working hard to be the best version of herself.
It wasn't just Kevin that helped her through this life challenge. It is everyone she encountered from the time she stepped off the plane until now. Two years ago, I had no idea what Herren Project was. I had no idea of the impact it would have on my life, my teaching profession, or the impact it would have on my cousin and her journey to wellness. But, because life always comes full circle, the reason why Chris Herren's TedTalk showed up on my YouTube feed one afternoon (and introduced me to Herren Project) couldn't be any clearer than it is now.
Thank you, Chris, for leading the way for people like my cousin and for millions of others who aren't comfortable with being themselves.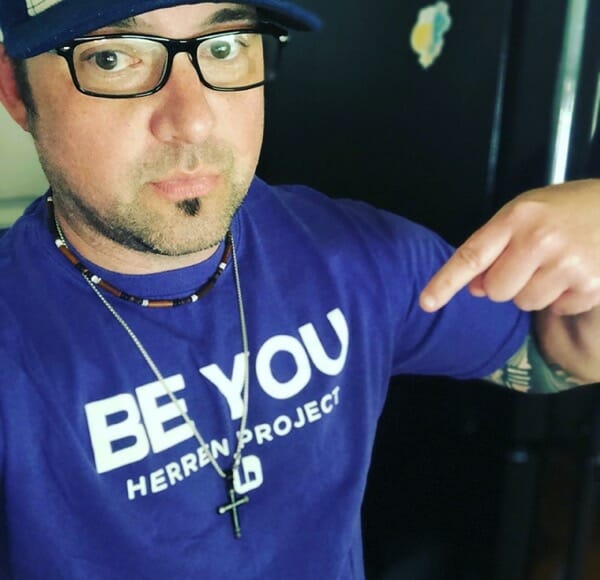 Josh Gentry
Health and PE Teacher
Hungary Creek Middle School
Proud supporter of Herren Project