Raising Awareness and Taking Action
On a warm August, Saturday afternoon, my colleague, Sam, and I made our way to Warren, MA where we were lucky enough to attend a fundraiser that was being held in honor of Joey Bush Jr. Upon arrival, we were greeted with open arms and lots of smiles. One of the biggest smiles came from Joey Sr., who had planned the event to honor his son. Joey Sr. made sure we had a table right under a tent, asked us to go to him for anything we might need, and was off again to attend to the guests who had begun to fill up the pavilion. Joey Sr. and his family and friends had decided all of the money raised would be donated to Herren Project, and Sam and I, along with our team, were so grateful and honored to be chosen.  
They had live entertainment, with a band called Off the Traxx, and the pavilion was rocking the entire time! Along with yard games, face painting, and a delicious chicken barbecue dinner, there were connections being made, stories shared and new friendships blossoming. Growing up just one town over from Warren, I felt right at home and was happy to see some familiar faces. I think Sam would agree, it truly was a blessing to be there. As all the work we at Herren Project do is fully funded by donations, we were blown away to learn they raised close to $13,000. An incredible outcome for such an amazing day. I hope we are welcomed back next year and can bear witness to this beautiful event's growth. Thank you to Joey Bush Sr, his family, friends, and all who worked hard to hold this event to honor someone they love so dearly. From all of us at Herren Project, we thank you!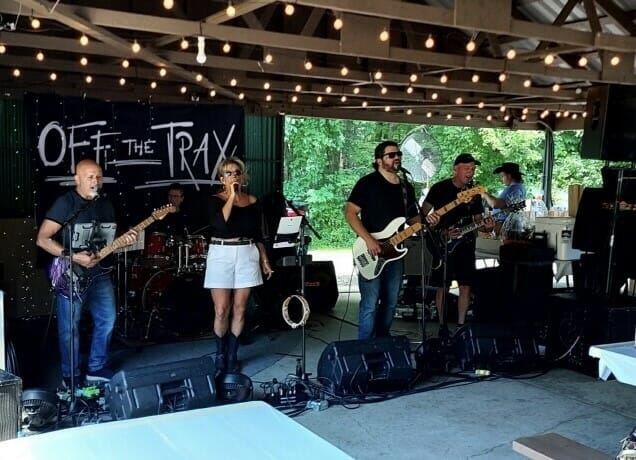 "It was touching"- Ron Brown 

"We were at the event supporting a cause that is taking over our streets."- James Mangene, 

"It was nice to get together and help other people that need our help."- Laurie Mallory 

"The event made all of us more aware of the problem with addiction."- Keith C, 

 "It was fun and it was for such a great cause, nice to see so many people get together for the event "- Jeff Borovicka 

 "Nice to see more avenues for treatment"- AJ 

 "It felt like everyone was there for the cause"- Nick Dimovski 

 "Amazing, fun, eye-opening"- Roma 

 "Great experience for a great cause, ran very well, seem to touch everyone that was there "- Frank Kern 

 "This event made me smile and cry, to know so many people want to help"- Joey Bush 

"I got the realization how someone can help a person going thru something like this,  and also what great support there is out there by the amount of people that showed up at the event"- Lin O'Brien  

"Community coming together for a great cause"-  Beth Starke