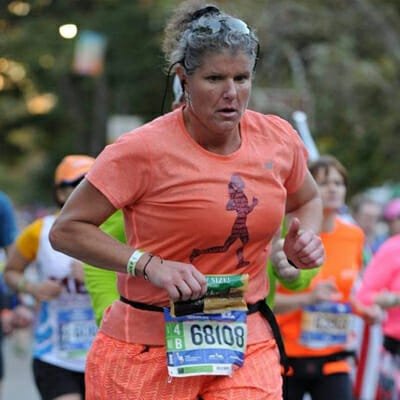 LeighAnn Frick
From: Simpsonville, SC
What I do for a living: I am a physical therapist with my own consulting company focused on post-acute care compliance, reimbursement, and effective/efficient clinical care delivery.
Why I choose to run Boston with Herren Project:
Because addiction has touched my life and family and it took my very first hero away from me when I was 15 years old and God knew this was my way to run the Boston Marathon.  I am grateful to have the opportunity to run this historic race and support this awesome organization!
What I do for fun (besides running and helping others!):
I love to travel with friends and family and spending time with my nephew!
What I'm most proud of:
I am proud that I am teachable….and I have learned much especially in the past year. Life is precious….help others and always try to do the next right thing!
https://www.givengain.com/ap/leigh-ann-frick-raising-funds-for-herren-project/