Herren Project Hits Record Numbers at the 2022 Falmouth Road Race
On August 21st, 2022, Herren Project represented at the 50th running of the Falmouth Road Race in historic fashion. Seventy-two teammates from every part of our Herren Project community, Team Herren Project, alumni, staff, support group participants, and donors came together to celebrate recovery and the power of connection.
The community within Herren Project runs deep and continues to strengthen. The visible connections that have been built over the years are a true testament to who we are as an organization. We believe in helping each person through an individualized approach but know that a supportive community and peer support are what will ultimately sustain recovery. Team Herren Project exemplifies this in every way.
Each teammate registered for the Falmouth Road Race for a personal reason, but collectively they ran on behalf of Herren Project to raise awareness for the disease of addiction. This inspiring group raised $89,421 to support Herren Project's programs and services.
We are honored to have so many committed teammates who believe in our mission and are part of our growing community.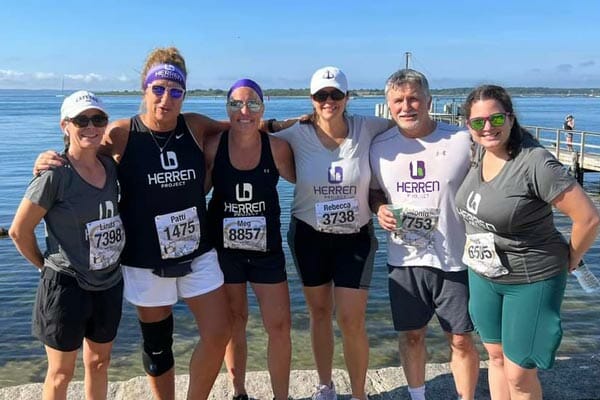 "It was truly so great to meet all this past weekend. Though my legs are SORE (lol), I feel so proud we were able to complete those 7 miles! I would love to continue to be a part of the Herren Project in any way I can." — Kristen S.
"At a loss for words to explain the gratitude I feel from past weekend. 72 people, raising over $83,000! Inspirations all around." – Kristina V.
"To say I am grateful to have been a part of this team would truly be an understatement. Last year, this was my first race with Team Herren Project and since then I've run alongside these individuals, representing the place I call Home, in multiple races of all distances, and even turned my Boston Marathon dream into reality with them. I'm truly so lucky." – Michelle B.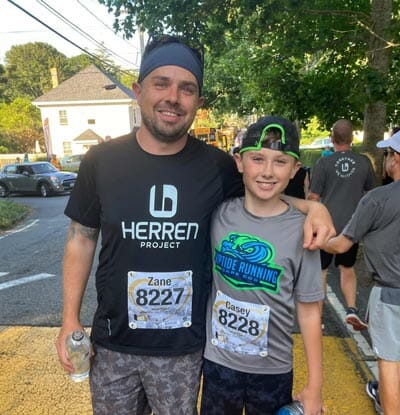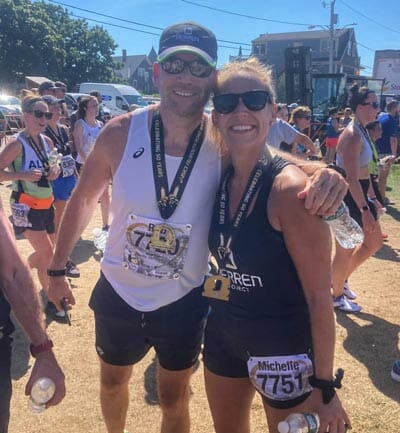 "I would like to thank all my amazing supporters. YOU raised over $8,492 believing in me, supporting my charity, Herren Project and my super Team Herren Project raised over 80k!! Placing us in the top 10 charity fundraisers! Thank you, thank you!" – Devin C.
"So much to talk about… so much healing, community and empowerment all wrapped up in a few hours." – Patti B.
We would love to have you join Team Herren Project and be part of our growing, supportive community. Anyone is welcome, regardless of skill! Be sure to check out all of Team Herren Project's upcoming events here.