Team Herren Project Conquered the Pacific Northwest Ragnar
Countless stories shared and unlimited laughs equaled unforgettable memories as Team Herren Project conquered the Pacific Northwest Ragnar race July 9 and July 10, 2021!
The adventure began near the Canadian border in Blaine, WA, and took our 12 Herren Project teammates past famous sights including the glacial Cascade and Olympic Mountain ranges, Deception Pass, and the Puget Sound.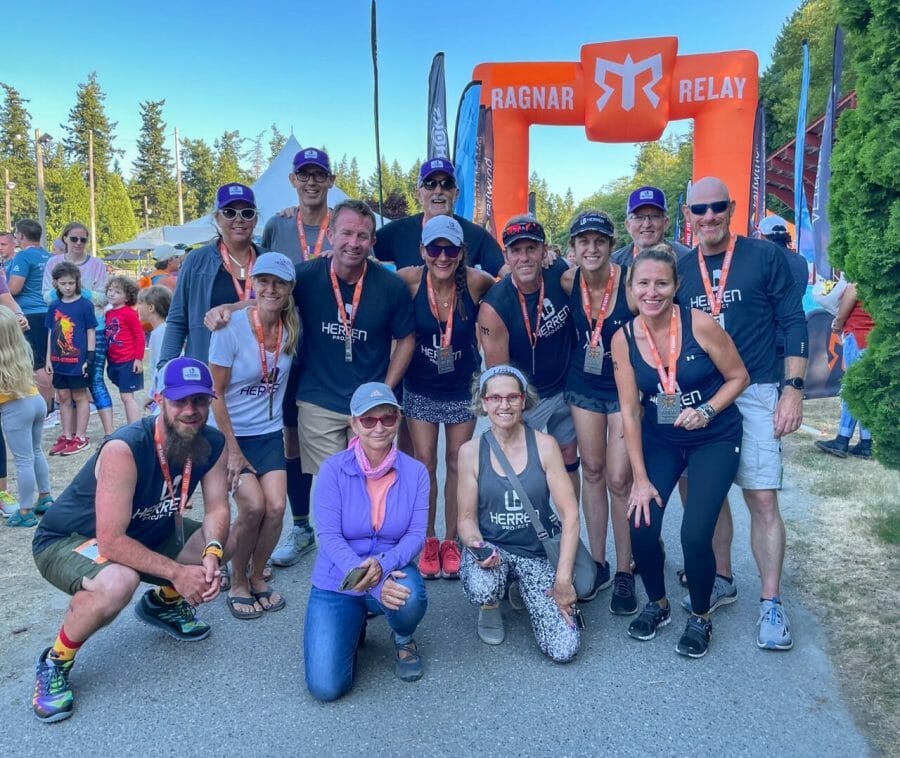 Our journey consisted of:
2 Vans
2 Drivers
12 Teammates
4 Coolers
5 Cases of water
12 Headlamps and safety vests
200 Miles covered
Lots of snacks and coffee!
We passed iconic landmarks, breathtaking coastal views, and the peaceful Pacific Northwest scenery that lived up to its famous reputation. Each of our twelve runners took turns running relay-style for two days and one night. The whole team finished together in Langley, WA on Whidbey Island, where we celebrated an accomplishment we could not have done alone. Just like with recovery, we can do hard, life-changing things, TOGETHER.
We raised funding for the work of Herren Project and awareness for the disease of addiction as we literally demonstrated the power of recovery!
A few words from our teammates:
"We're still at it. Run, laugh, cheer, marvel, hydrate, eat, hug, share, repeat!" – Tom Rickard
"Power of One = All of Us." – Pam Rickard
"Addiction doesn't only impact the addict. It affects the family and the friends too. Herren Project is killin' it up in the Pacific Northwest spreading joy, love, laughter, and the message that together, we do indeed recover. Incredibly grateful for this community every day." – Jennifer Fox
"Grateful to all be together! And ready for a fun weekend at Ragnar Relay PNW Passage! #goodgrows" – Julie Rogers
"What's better than teammate inspiration and encouragement, morning sunrises, and a motivating playlist? Have a great day everyone." – Patti Bergbuchler (our cheerleader)
"'The strength of the team is each individual member. The strength of each member is the team.' ~ Phil Jackson. This quote sums up what was such a fun, memorable weekend at Ragnar Relay PNW Passage!" – Ginger Stephens
"My face still hurts from smiling so much at our Ragnar adventure…" – each teammate
We'd love for YOU to join Team Herren Project on their next adventure as we grow good, help others, and conquer our own adventures…TOGETHER.
Learn more about Team Herren Project.